Here is a scenario: You are established in your career. You are a parent. Your kids are all going to school or in university. You have always loved horses but just had to put that dream of owning one on the backburner for a few years. Now you have decided it is the time to follow your dream. Where do you start?
First off you need to have some great professional advice. Refer to my last article Great Trainers and Horsemen -How can you tell? If you are one of the privileged few to already be working with a great trainer you are off to a good start. A great trainer knows you and will be honest in finding the right match, not just make a sale.
Your skill level and needs.
Be honest with yourself on what you are comfortable with. Do you want to ride in an arena, hit the trails, work cattle or learn dressage? A horse with good experience is essential. Keep in mind that a competition horse who has a trough full of ribbons is not necessarily the right match??for you. Owning a horse is a big responsibility. Large amounts of your time will be spent training, caring and mostly spending positive time with your horse. Make sure this can fit into your lifestyle. This is a relationship that takes time to nurture and develop and is extremely rewarding when done well.
Budget.
Set your range of a purchase price, and keep an open mind – there are many considerations here. The horse with experience and a healthy mind and body will be more costly. The older horse is not to be dismissed as they are some of the greatest teachers and as such, are invaluable. A young horse will be challenging; a support group of educated horse trainers and caretakers is absolutely necessary to take this challenge on. The initial price of the young horse may be less but you will need to budget for training of the horse and yourself for the long haul.
Caretaker.
Who is that going to be? If not you, then this person should have years of experience in caring for horses well. Their understanding of diet, exercise and the herd mentality is absolutely necessary to the health of your new horse. The stable where your trainer works is a good start. If your trainer runs the stable, even better. Trainers and caretakers can be a great team and support to you and your horse. The property your horse will call home should be clean, fencing safe, shelter, ample water,hay quality good, pasture available and healthy herd mates for your horse to call family.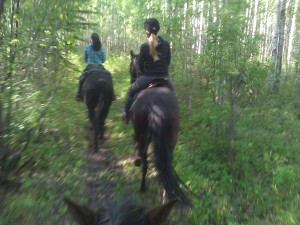 Viewing the sale horse.
Take your great trainer along with you. They have the experience in knowing if this horse is a potential match for you. They will also know what questions to ask of the seller and give you great feedback. Keep an open mind, listen to comments and conversation, and ask your own questions. This is a great learning experience for you – how to evaluate a horse for purchase – even if you are not the right match for this horse.
Try out period.
When you think you have a potential match, a try out period is essential. This can be in a lease agreement, a commitment to lessons or other contractual agreement. If leasing is not an option the next best thing is taking lessons with your trainer and new horse candidate. Horses have their own personalities as do we. It takes time to develop a relationship and find the right match.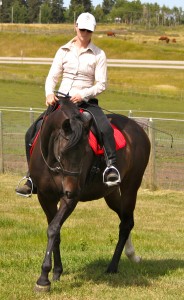 Purchase.
You have found the right match. Your great trainer is supporting you. Now its time to take the plunge and make an offer. The right partnership is crucial and a fair offer is necessary. Health records and a buyer/seller agreement are the next step to obtain. The seller may want to buy the horse back if you decide to sell in the future. Each agreement can be tailored to both parties. Get advice from a trusted source like your great trainer.  A pre-purchase exam by a vet is helpful information and a good idea for the first time buyer.
Congratulations on finding the right match for you. Now you have your first horse. Dedicate as much time as possible to learning and building a positive relationship with your new friend. The more you know your horse the better you can tell when things are emotionally and physically well – or not – with him. Your great trainer will encourage you to do lots of groundwork and can help you with this. Your life will never be the same. Enjoy!!